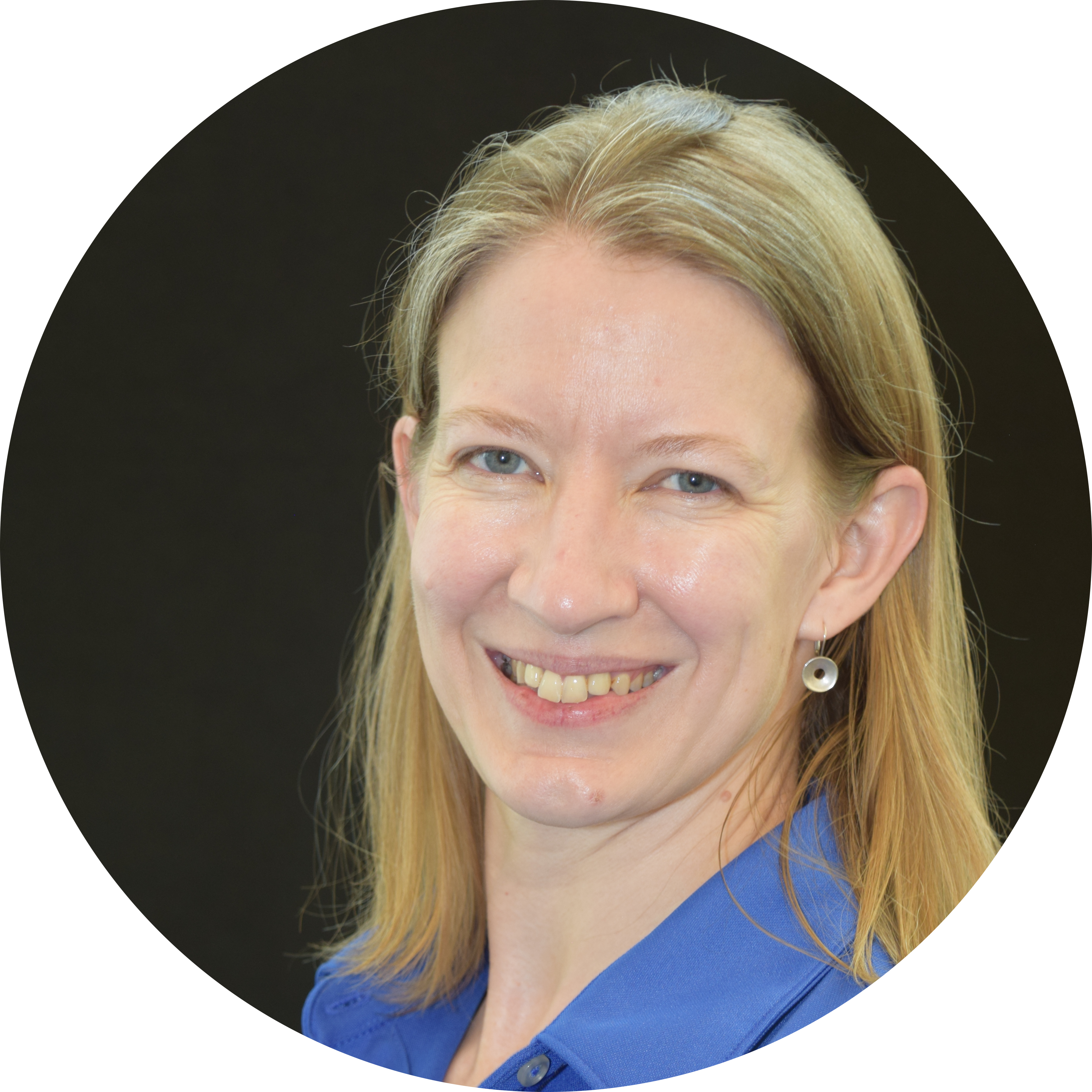 "Welcome to NSREC 2023 in Kansas City, Missouri. We look forward to hosting the conference in the City of Fountains, the Jazz Capital of the World, Cowtown, and  the BBQ Capital of the World – all in one place. Sheraton Kansas City at Crown Center and the Crown Center Exhibit Hall will be the home of the technical program. Crown Center is a hub of activity with easy access to dining, shopping, and family-friendly activities. Please take time to enjoy the wide range of activities offered in and around this Midwestern city."
Sarah Armstrong
NSWC Crane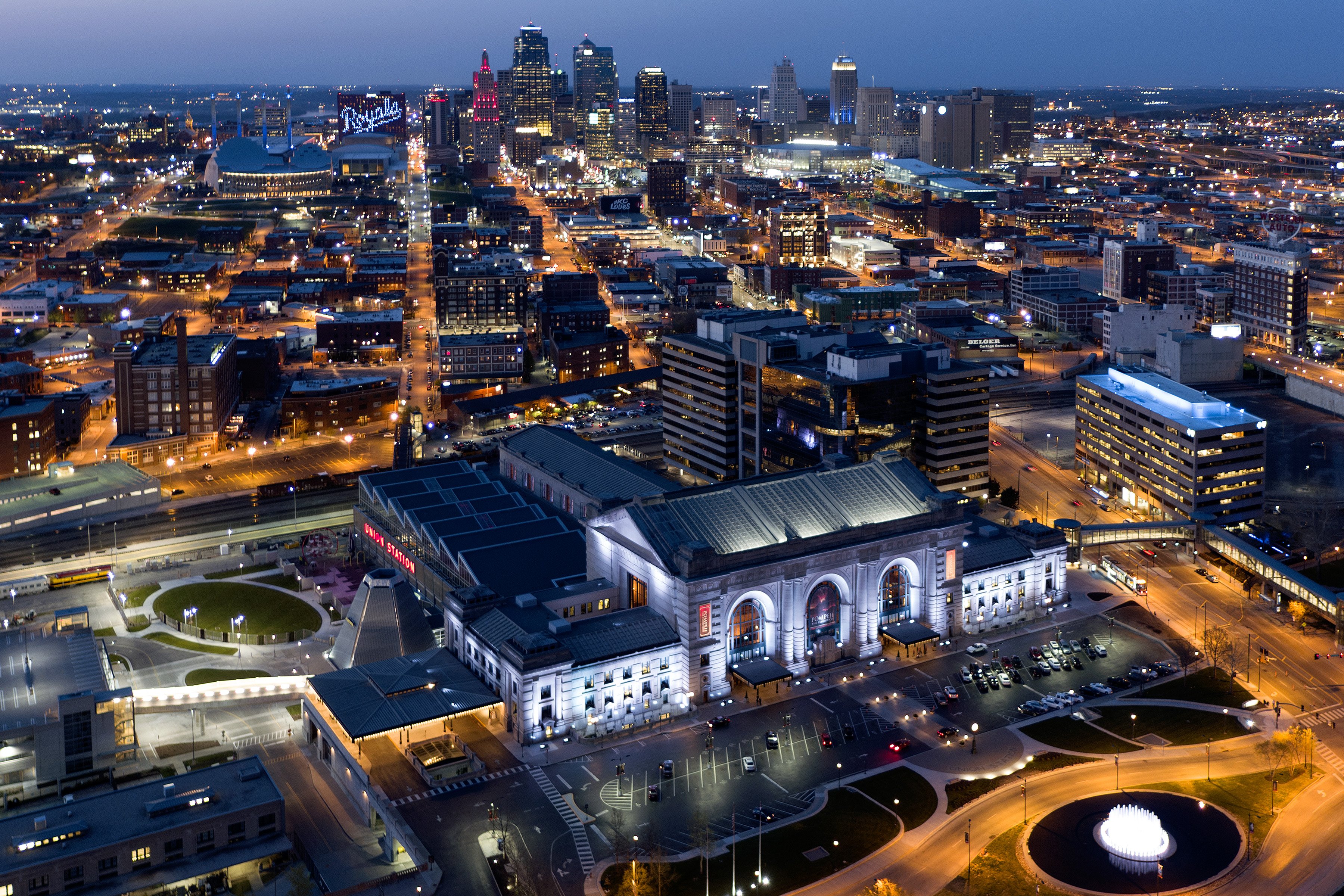 Named after the Kansa Indians who settled along the Missouri River, Kansas City blends old and new, city and prairie. It's often been called the "City of Fountains" since it boasts more outdoor water features than any other city, Rome excepted. Like the fountains, music flows freely in the city, especially in the form of jazz. That legacy can still be heard at the famous 18th & Vine Historic District or at City Market. Architecture is also a prominent feature of the city, most notably the sixty-plus examples of Art Deco styling. Other attractions include Science City at Union Station, the Kansas City Zoo, and the Arabia Steamboat Museum. For grown-ups, Kansas City's riverboat casinos are inviting, as are the city's hometown teams, the NFL Chiefs, MLB Royals, MLS Sporting KC and NWSL KC Current.
Kansas City has been named as the host of the 2026 FIFA World Cup. An incredible achievement of the athletic endeavors encompassing the city. Come see the city the FIFA committee chose before the crowds arrive.
The conference committee has designed a social program that will provide you with exposure to two of Kansas City's popular attractions away from Crown Center. The Harry S. Truman Presidential Library will be the focus of Tuesday's companion event. Located in Independence, Missouri, this museum walks visitors through the remarkable timeline of President Truman's time in office. On Thursday, we are offering an excursion to the Kansas City Zoo. This trip will include lunch, an animal encounter, and ample time to explore the more than 1700 animals at this world-class facility.
Wednesday's conference social will be at The Negro Leagues Baseball Museum and American Jazz Museum. This unique facility brings together two of the key historical movements in Kansas City history. The facility offers many exhibits to explore, music to hear, and people to connect with.
SUNDAY, JULY 23, 2023 6:00 PM TO 9:00 PM
REGISTRATION WELCOME RECEPTION
THE TERRACE
Join your colleagues for a reception with light snacks at The Terrace on the second floor of the Sheraton Atrium. This reception is open to all Short Course and Technical Session attendees and their registered guests and is a great opportunity to meet new friends and renew old acquaintances. NSREC attendee or guest badges are required for entrance to the Registration Reception. The conference registration desk is open from 5:00 to 8:00 PM to obtain your badges.
TUESDAY, JULY 25, 2023 9:00 AM TO 3:30 PM
TRUMAN PRESIDENTIAL LIBRARY AND (OPTIONAL) PLAZA SHOPPING
On Tuesday morning you will meet the tour coordinator and depart from the Sheraton at 9:00 AM to experience the Truman Presidential Library.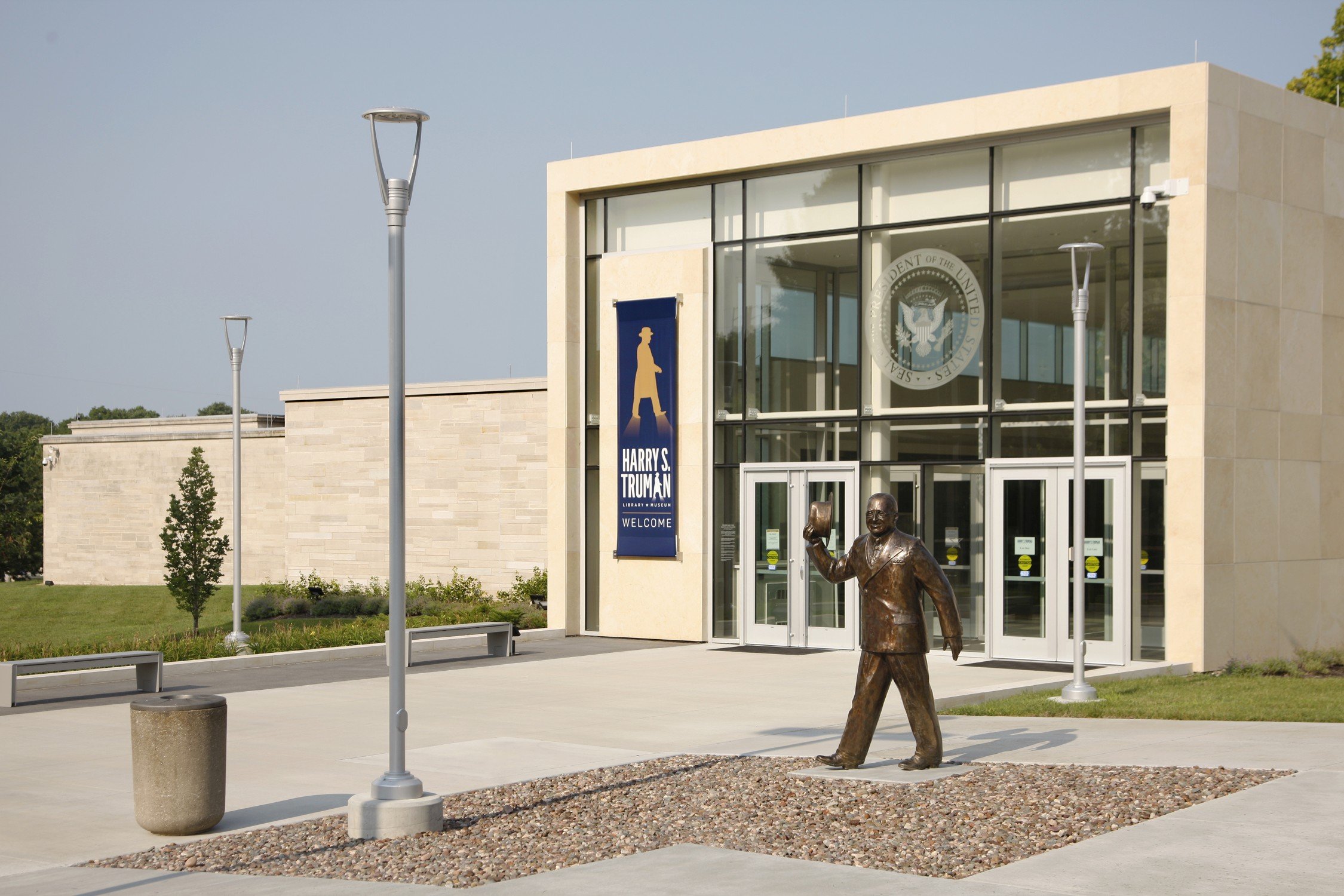 After a short motorcoach ride, we will tour this exceptional historical exhibit of United States history for approximately two hours. Afterwards, participants will have the option of returning to the hotel or continuing to the Plaza Shopping District for lunch (on your own) and shopping. The motorcoach will return from the Plaza Shopping District to the Sheraton at 3:30 PM.
More information: https://www. trumanlibrary.gov/ & https:// countryclubplaza.com/
TUESDAY, JULY 25, 2023 5:30 PM TO 7:30 PM
INDUSTRIAL EXHIBITS RECEPTION
EXHIBIT HALL A
Join us for the 2023 Industrial Exhibits Reception hosted by your NSREC exhibitors. NSREC attendees and their registered guests are invited to Exhibit Hall A to visit the booths, enjoy some refreshments, and participate in a raffle. (The raffle will be held Wednesday at 1:00 PM in the exhibit hall. All winners must be present.) All attendees and registered guests must show their badges to enter the NSREC Industrial Exhibits.
WED. JULY 26, 2023 11:30 AM TO 1:00 PM
IEEE YOUNG PROFESSIONALS LUNCHEON
CHOUTEAU

A special lunch will be held in the Chouteau room for IEEE member attendees who are Young Professionals (http://yp.ieee.org/, https://www.facebook.com/ieeeyp).
This year, we will be specifically looking to hear your inputs, whether they are new experiences, lessons learned, lessons not learned, plans, successes, and even failures related to radiation effects in your career. This is an excellent opportunity for newer members of the community to informally chat, network, eat lunch, and share their visions of the radiation effects field looking forward. There's no requirement to participate openly, and a few brief, anonymous questions followed by a moderated discussion will address the following topics:
Workforce Development:
Let's turn the tables of workforce development and hear from the youngest employees. What's actually working in your organization? What are we missing that other young professionals need to succeed?
Engineering Resources:
It's time to discuss practical, on-the-job matters. Where can the field improve its engineering quality? How can we do our jobs better?
Radiation Effects Knowledge Transfer:
Many esteemed radiation effects engineers with a lifetime of experience have developed a wealth of knowledge as the field itself evolved. How well is that knowledge spreading in your organization? Who is successfully learning on the job, and where can we do a better job of passing down the skills of the trade?
Don't miss your opportunity to have your voice heard, meet new friends, and learn something new at the Young Professionals' lunch. Tickets are required.
WED. JULY 26, 2023 6:00 PM TO 10:00 PM
CONFERENCE SOCIAL
NEGRO LEAGUES BASEBALL MUSEUM AND AMERICAN JAZZ MUSEUM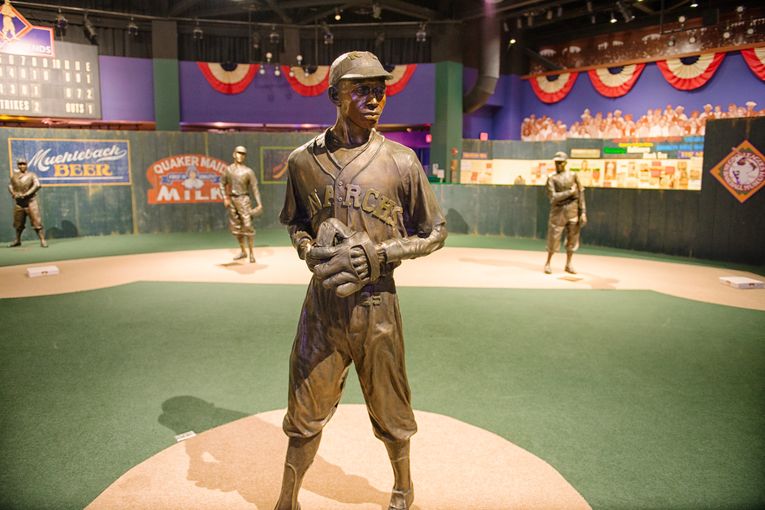 Celebrate and learn about Kansas City's influential history in music and sport at the 2023 NSREC Conference Social. The joint venue of the Negro Leagues Baseball Museum and American Jazz Museum offers a broad perspective of these important cultural influences. Join your colleagues and friends for a BBQ buffet, beverages, and entertainment in the museums' shared atrium. The coaches will depart from the Sheraton
between 5:30 pm and 5:50 pm and they will return starting around 9:00 pm. Wine and beer are available beginning at 6:00 PM and dinner is from 6:30 to 8:00 PM. While you are catching up with old friends and meeting new ones, explore the exhibits of both remarkable museums, listen to some live jazz music, or find a table for a conversation. Dress is casual. Tickets are not included in the conference registration so be sure to purchase them with your registration.
(https://www.nlbm.com/) (https://www.americanjazzmuseum.org/)
THURSDAY, JULY 27, 2023 9:00 AM TO 4:00 PM
KANSAS CITY ZOO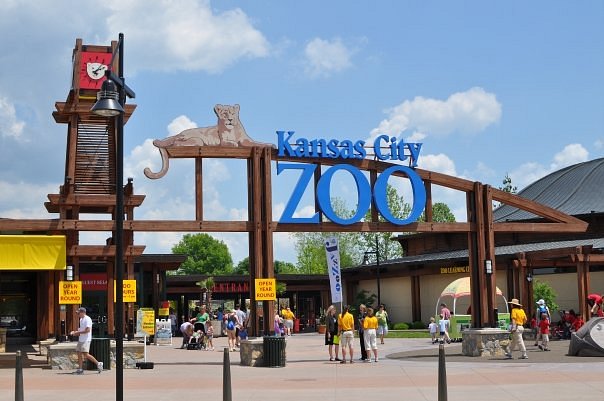 On Thursday morning you will meet the tour coordinator and depart from the Sheraton at 9:00 AM to experience the Kansas City Zoo. The zoo is 202 acres with over 1700 animals to see and learn about during this outing.
Participants will be free to explore the zoo exhibits until 11:30 AM when we will gather for lunch at a covered pavilion.
A special animal encounter will follow lunch. The afternoon is open to explore the remainder of this large zoo. Bring your walking shoes! We will arrive back at the Sheraton at 4:00 PM.
THURSDAY, JULY 27, 2023 11:30 AM TO 1:15 PM
WOMEN IN ENGINEERING LUNCHEON
CHOUTEAU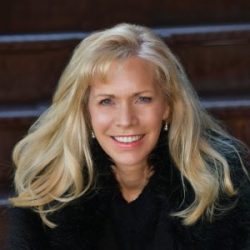 A special lunch will be held in the Chouteau room for Women in Engineering and is sponsored by the IEEE NPSS society. This event is open to all attendees who are interested in discussing women's issues in engineering and other related career fields. This year's speaker is Marti McCurdy, Spirit Electronics CEO. She will be speaking on the topic "Lessons Learned from the Barnyard to the Board Room".
Talk write-up: Growing up in Central Pennsylvania's Amish community has provided the ground work to be strong willed, resilient to a fault, and run the most award- winning small distribution channel for the Prime Defense contractors and Space Companies in the US. This talk will discuss lessons learned from six years in the Air Force and how it has prepared me for running companies as diverse as a motorcycle shop to patenting a child safety car seat alarm and the effects of being in proximity to technology helped foster the direction of a career in semiconductors. Spanning decades, lessons learned never expire, they continue to deepen and expand with the challenges facing today's business environment.
Speaker bio: Marti McCurdy, CEO of Spirit Electronics, is a veteran not only of the semiconductor business but also a veteran of the United States Air Force. Marti's career has been an entrepreneurial path that has driven her to start and run multiple companies. Marti acquired Spirit Electronics in September 2017, a distribution company serving military and space contractors. Marti's focus as CEO at Spirit Electronics is to offer product plus value add, turnkey solutions to the aerospace
and defense industry for high reliability components. She exercises her engineering knowledge of space qualified flows and sophisticated testing to deliver space qualified components. Throughout her career as a business owner and past positions as VP, Marti's goal is to bring her high standard of customer service and cultivate relationships to serve the aerospace sector she is so familiar with. Marti holds a current patent and is a published author in ultrasonic applications.
Note: Tickets are required so check the box for this lunch when you register for the conference.
Participation: All participants in the NSREC activities must be conference attendees, registered guests of a conference attendee, registered exhibitors or registered guests of an exhibitor. Any children under 18 years of age must be accompanied by an adult at all times; no children will be allowed to attend any function without this adult supervision.
Cancellation: To encourage advance registration for conference social activities, NSREC will refund all activity fees for conference attendees and/or their companions who, for any reason, are unable to attend the conference as long as that notice is provided as follows. If your plans change after your Activities Registration form is submitted, simply request a refund by notifying John Teehan via e-mail (j.teehan@ ieee.org) by no later than July 5.
Wheelchairs and Strollers: Both wheelchairs and strollers can be stored in the luggage compartment of the buses but please note that you must provide your own personnel to push these devices.
Sources:
https://www.10best.com/destinations/missouri/kansas-city/