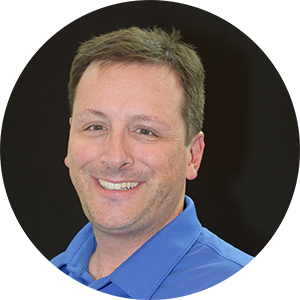 Technical Program
"On behalf of the Technical Program Committee, I invite you to attend the 2023 NSREC Technical Program. Rapid advancements in microelectronics, significant new investments on the horizon, and ever-expanding mission scope make events like NSREC more important than ever. Students and seasoned professionals alike will benefit from broad topic coverage and robust technical debates. The chairpersons for these eleven sessions will assemble an exceptional program covering the latest developments in nuclear and space radiation effects. I look forward to working with all the session chairs, reviewers, and authors who will contribute to an outstanding technical program."
-Jonny Pellish
The NSREC technical program consists of contributed oral and poster papers, a data workshop, and invited talks. The oral presentations will be 12 minutes in duration with an additional three minutes for questions. The technical sessions and their chairpersons are:
Basic Mechanisms
Ani Khachatrian, U.S. Naval Research Laboratory
Dosimetry and Facilities
Richard Sharp, Radtest Ltd.
Hardening by Design
Paula Chen, AMD, Inc.
Hardness Assurance—Piece Parts to Systems and Testing Approaches
Courtney Matzkind, Missile Defense Agency
Photonic Devices and Integrated Circuits
George Tzintzarov, The Aerospace Corporation
Radiation Effects in Devices and Integrated Circuits
Rudy Ferraro, CERN
Single-Event Effects—Devices and Integrated Circuits
Françoise Bezerra, CNES
Single-Event Effects—Mechanisms and Modeling
Jason Osheroff, NASA Goddard Space Flight Center
Space and Terrestrial Environments
Scott Messenger, Northrop Grumman Corporation
Poster Session
Chair: Jeff George, Los Alamos National Laboratory
Radiation Effects Data Workshop
Chair: Andrea Coronetti, CERN
Technical abstracts are due Friday, February 3, 2023. The abstract submission link will open on Saturday, December 10, 2022. Please note: Late News abstracts will be submitted during a 1-month window in April and May 2023.
The meld meeting is where all abstract decisions are made, including session assignment, presentation format (e.g., oral or poster), and in what order they will be presented. The final program schedule is also determined at the meld meeting. Required attendees include the Technical Program Chair, the Poster Chair, the Data Workshop Chair, all the session chairs, and the Vice-Chair for Publications. Other attendees are at the discretion of the Technical Program Chair and often include the Conference Chair, the IEEE Transactions on Nuclear Science senior editor for radiation effects, and the following year's Technical Program Chair. All proceedings at the meld meeting are confidential.
The meld meeting will be held in Washington, DC on March 14-15, 2023. The short course dry run will be conducted on March 16, 2023, following completion of meld meeting activities.