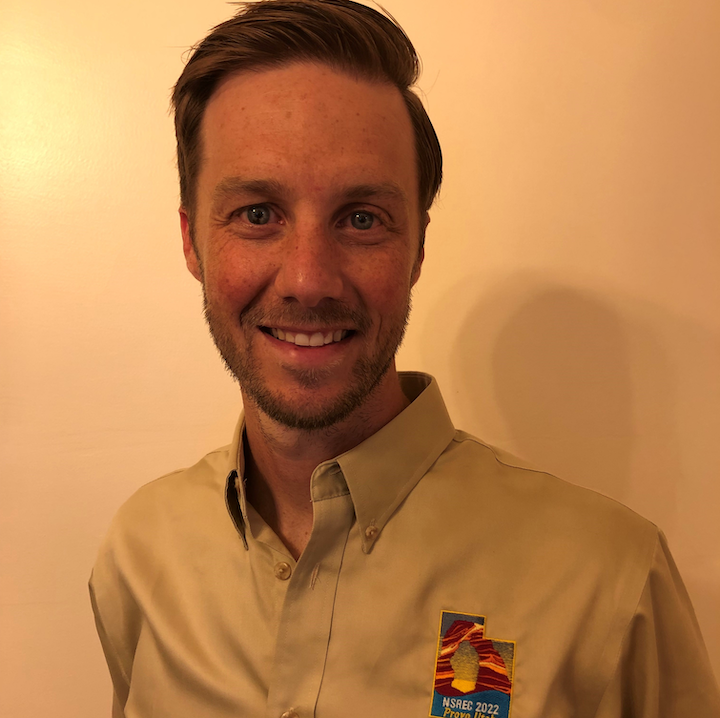 "Welcome to NSREC 2022, Provo, and the UVCC. I am excited for you to attend NSREC in downtown Provo, Utah. The UVCC is the perfect venue for the conference with ample space, easy walking access to a wide variety of restaurants, shopping, cultural icons, and so much more. I hope you enjoy the conference as much as we have enjoyed planning it. And I hope that this location encourages us to all become reacquainted with one another after these last two virtual years and that new professional relationships can be formed. I look forward to seeing you in Provo!"
 Daniel Loveless
University of Tennessee at Chattanooga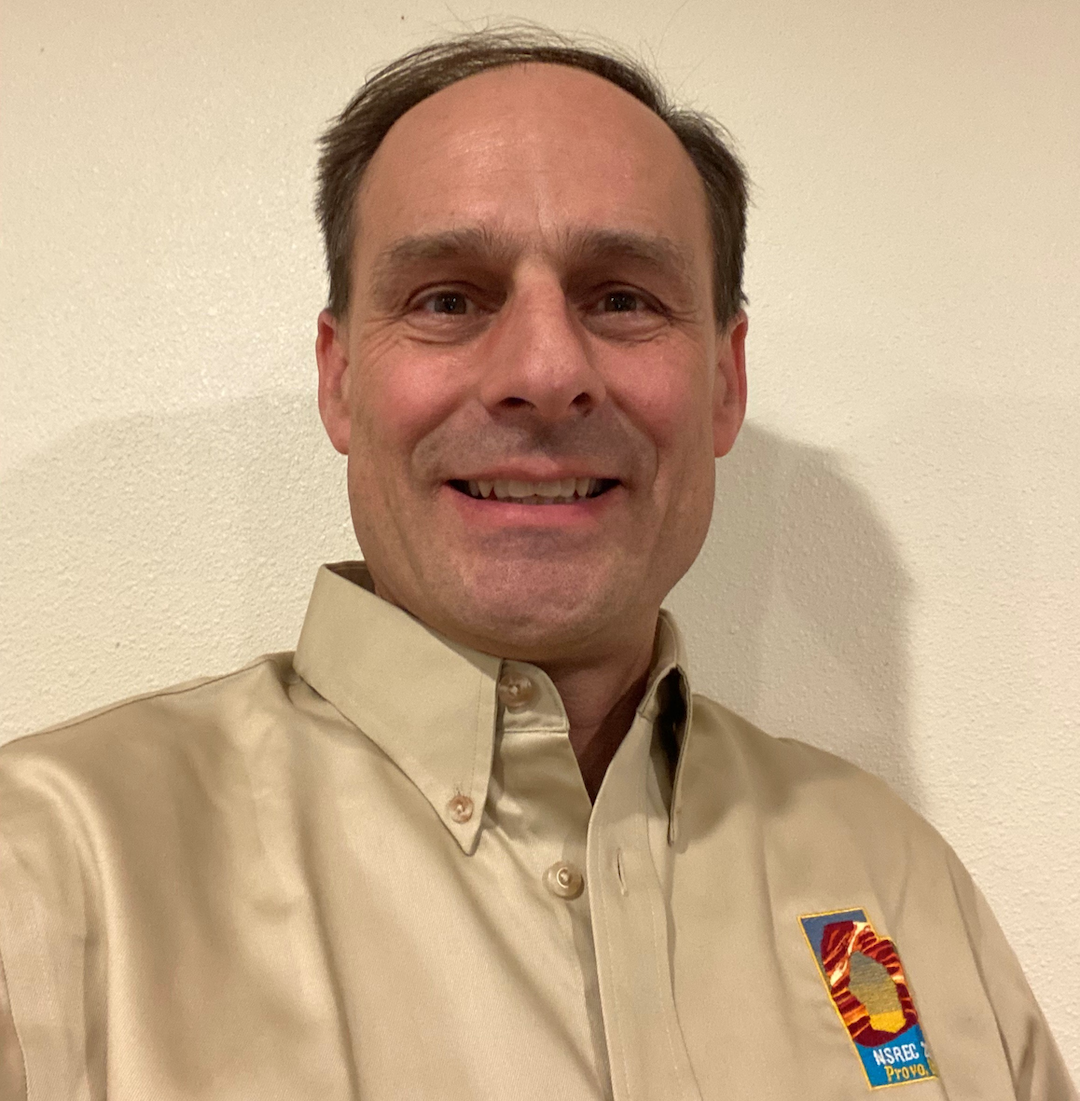 "Welcome to NSREC 2022 and to Provo, Utah – the place I have called home for the last thirty years. Provo is a great place to enjoy beautiful outdoor scenery, friendly people, and a unique cultural heritage. Provo is a great central location to visit many of the unique sites in the intermountain western United States including majestic mountains, beautiful canyons, fascinating red rock formations, unusual geological sites and interesting cultural attractions. I hope you take some time outside of the conference to enjoy this unique place by visiting nearby sites. I hope you enjoy visiting Utah as much as I enjoy living here. Feel free to contact me if you have any questions about Provo or any of the nearby sites and venues. "
Mike Wirthlin
Brigham Young University
Provo, the heart of the larger Utah Valley, boasts arguably the most dramatic backdrop in the Wasatch Front. Mount Timpanogos, with nearly 5,300 ft (1,614 m) of prominence and an 11,752 ft summit (3,582 m), is an inspiring citadel of solid rock, and is the centerpiece to the Utah Valley stretch of the Wasatch Front. Today, Provo sets itself apart as a place for innovation in technology, health care, education, as well as a place for easy access to Provo Canyon.The picturesque town of Provo is brimming with culture, history, nature, and wildlife (cougars, most notably). Get an alpine start on a hike to the Mount Timpanogos summit or spend a day floating or rafting down the waters of the Provo River. Whatever your preferences, you will have no trouble finding things to do in Provo.
Provo was settled by members of The Church of Jesus Christ of Latter Day Saints in 1849. It was the first Latter-day Saint colony in Utah outside of the Salt Lake Valley. Conflict between the settlers and the native Ute people led to a defensive fort called Fort Utah. It was built as a stockade with exterior walls that were fourteen feet high. Peace came slowly between the Latter-day Saints and the Ute people, but after the first year, the settlers had to set up homes outside of Fort Utah and quickly began to establish Provo with farms and industrial centers. Provo soon became known as the "Garden City" because of its extensive fruit orchards, trees, and gardens. The Brigham Young Academy was founded in Provo in 1875. This school grew into what is now Brigham Young University (BYU). It is the largest church-affiliated university in the United States. BYU's students quickly outgrew the Brigham Young Academy Building, and the campus moved to its present location. The Academy today stands restored in its original location, but now as a beautiful public city library. Visitors of Provo can see several sites today that have a great historic significance. These locations are landmarks of the community.
The conference committee has designed a social program that will provide you with the rich history of Provo as well as the time to enjoy the breathtaking landscape. The Excursion to Thanksgiving Point will allow recreation, education, and peace to come together. It is located twenty minutes south of Salt Lake City, Utah, off Interstate 15, and 20 minutes north of the Provo Marriott. Thanksgiving Point acts as a refuge from everyday life - a unique location showcasing the beauty and majesty of nature in countless ways. Discover the lost world of dinosaurs at the Thanksgiving Point Museum of Ancient Life. Take a stroll through the beautiful 55-acre Ashton Gardens or enjoy a hayride through Farm Country. See over a thousand butterflies from around the world at the Butterfly Biosphere, plus many other insects. Choose from more than 400 interactive experiences at the Museum of Natural Curiosity. Additionally, we will be guiding a Tour of Park City, that will begin with a drive to Bridal Veil Falls before stopping for a short tour of Sundance Resort and heading for a scenic drive to Park City. We will arrive to historic Main Street where, after a quick tour, guests will have ample time to enjoy lunch and go shopping or sightseeing on their own. Our social program on Wednesday will take place at the picturesque Wadley Farms.
The operational family farm boasts impressive architecture, breathtaking views, and course … a castle! You may enjoy a quiet space in the garden for connecting with your family, friends, and colleagues, or find yourself listening to music, dancing, and more!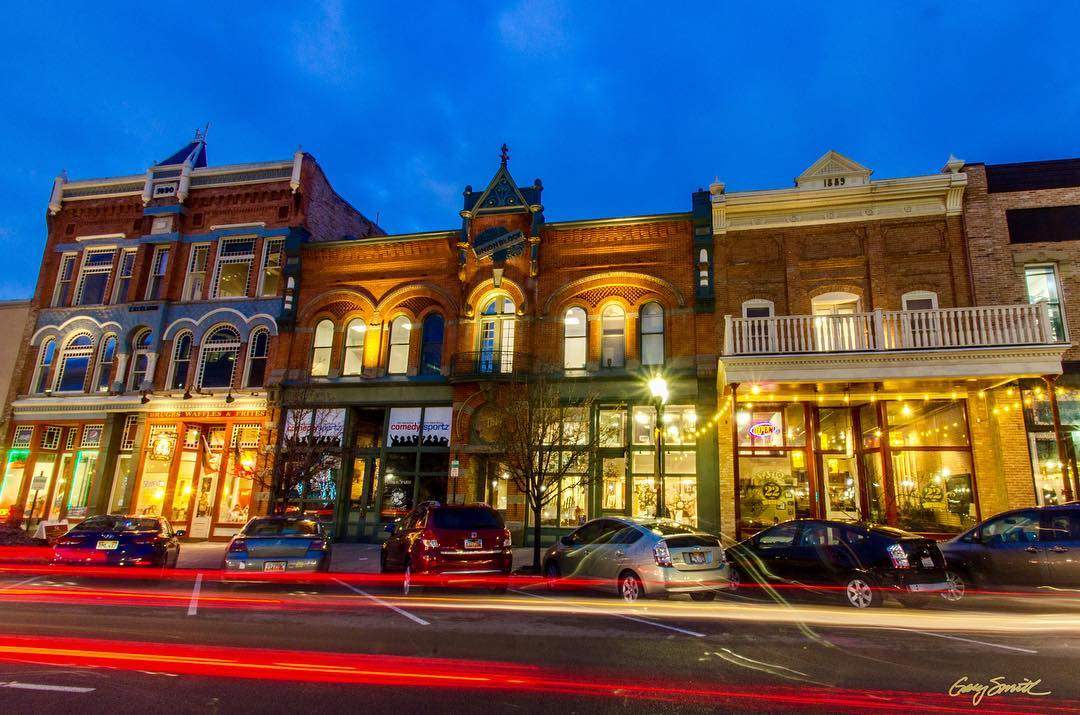 Sunday, July 17, 2022
6:00 PM TO 9:00 PM
Registration Welcome Reception
Timpanagos Terrace and Cascade Ballroom
Join your colleagues for a reception and light snacks on the Timpanagos Terrace & Cascade Ballroom. This reception is open to all Short Course and Technical Session attendees and their registered guests as a great opportunity to meet new friends and renew old acquaintances. NSREC attendee or guest badges are required for entrance to the Registration Reception. The conference registration desk is open from 5:00 to 8:00 PM to obtain your badges.
Tuesday, July 19, 2022,
9:30 AM TO 3:30 PM
Tour of Thanksgiving Point
On Tuesday morning you will meet the tour coordinator and depart from the Provo Marriott at 9:30 AM to experience the Excursion to Thanksgiving Point. We will begin with a stop at the Gardens Campus for a visit of Ashton Gardens in the morning when it is not too hot. The tour will provide you with an "Explorer Pass" that will also allow a visit to the Museum of Natural Curiosity in this area as well as the other facilities in the afternoon. The motorcoach will move everyone to the Watertower Campus in the afternoon for a visit to the Butterfly Biosphere, the Museum of Ancient Life and Farm Country. This is also where you can find 3 dining options – the Tower Deli, the Trellis Café and the Harvest Restaurant. The motorcoach will return to the Provo Marriott at 3:30 PM.
Ashton Gardens
The heart of Thanksgiving Point is the magnificent 55-acre Ashton Gardens. Each area in the Garden has an individual identity, like rooms in an estate. Visitors will be enchanted by a Rose Garden, Monet Garden, Italian Garden, Secret Garden, Butterfly Garden, Vista Garden, Parterre Garden, the Largest Man-Made Waterfall and the one-of-a-kind Light of the World Garden. Each spring 300,000 tulips are on display in the annual Tulip Festival. More than 100,000 guests visit the festival each year.
More information: https://thanksgivingpoint.org/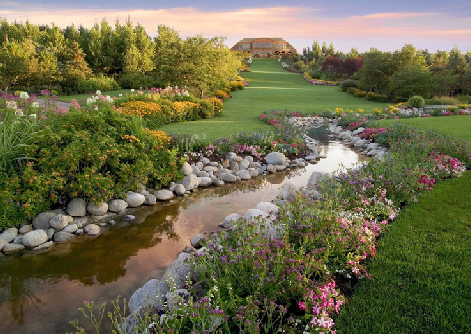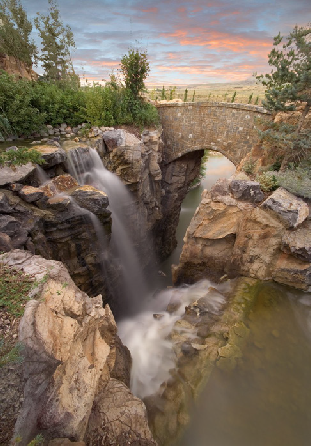 The Museum of Natural Curiosity
The Museum of Natural Curiosity occupies a 45,000 square foot building built for families to explore. Inside are 400 interactive exhibits, including four main galleries— Rainforest, Water Works, Kidopolis, and the Discovery Garden.
The Museum of Ancient Life
Exhibits at Thanksgiving Point's Museum of Ancient Life include some of the longest and tallest dinosaurs ever discovered. In all, the gigantic dinosaur museum houses more that 50 standing dinosaurs and more than 100 flying reptiles! The museum also features 50 hands-on exhibits for families to enjoy and learn together.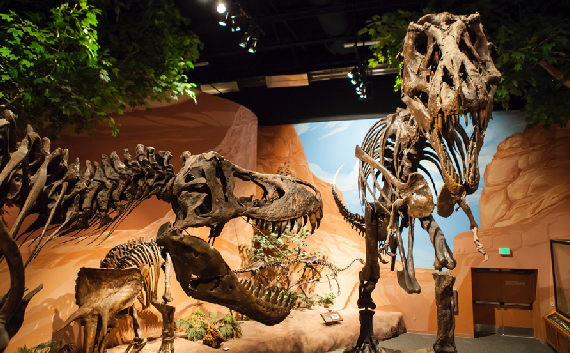 The Butterfly Biosphere
The Butterfly Biosphere at Thanksgiving Point's Water Tower Plaza is an experience unlike anything in the state of Utah! This 40,000 square foot venue is home to over a thousand butterflies from around the globe. In addition to dozens of species of butterflies, it also has 20 species of tarantulas, beetles as big as your fist, and many more creepy crawly friends. Complete the experience by helping release a butterfly into the conservatory!
Tuesday, July 19, 2022,
6:00 PM TO 7:30 PM
Industrial Exhibits Reception
Exhibit Halls A-B-C, UVCC, 1st Floor
Join us for the 2022 Industrial Exhibits Reception hosted by your NSREC exhibitors. NSREC attendees and their registered guests are invited to Exhibit Halls A, B, and C to visit the booths, enjoy some refreshments and participate in a raffle. All attendees and registered guests must show their badges to enter the NSREC Industrial Exhibits.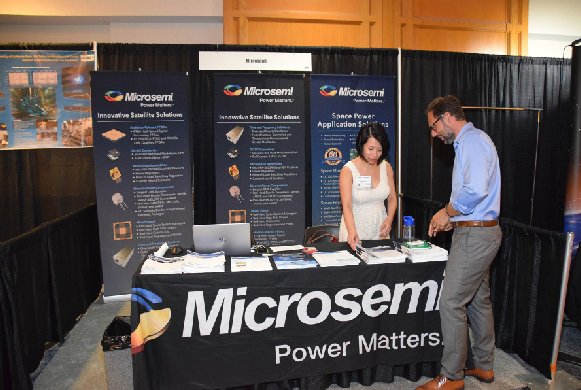 Wednesday, July 20, 2022,
6:00 PM TO 10:00 PM
Conference Social
Wadley Farms
Using old world craftsmanship, Wadley Farms offers an ageless stage for any unique event. The main castle and updated barn are the ideal location for the 2022 NSREC Conference Social, with its dramatic arched wood beams and high vaulted ceilings. The adjacent Railroad Building provides a picturesque atmosphere with its sparkling chandeliers and Tuscan style fireplace for an intimate conversation. The site is host to gardens, which feature a wisteria wrapped gazebo, grand rock archways, castle turrets, a cascading fountain, and lush vegetation.
Join your colleagues and friends for a buffet, beverages, and entertainment at the castle. Wear casual clothing. The coaches will depart from the Provo Marriott between 5:30 pm and 5:50 pm and they will return starting around 9:00 pm. Wine and beer are available beginning at 6:00 PM and dinner is from 6:30 to 8:00 PM. While you are catching up with old friends and meeting new ones, explore the grounds, admire the architecture, or partake in a game. Tickets are not included in the conference registration so be sure to purchase them with your registration.
For more information on the history of Wadley Farms, see their website.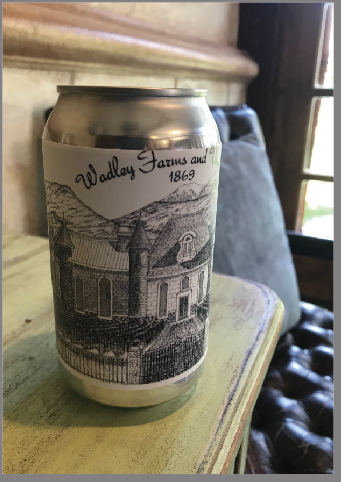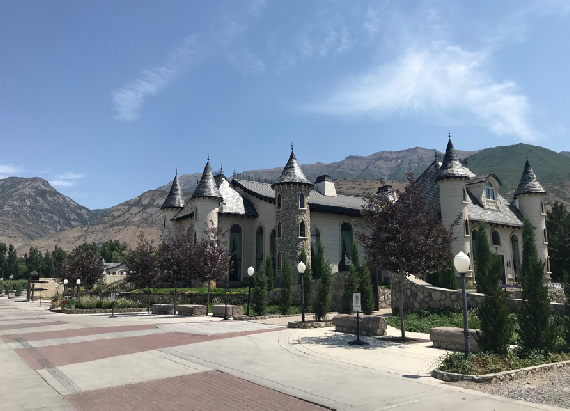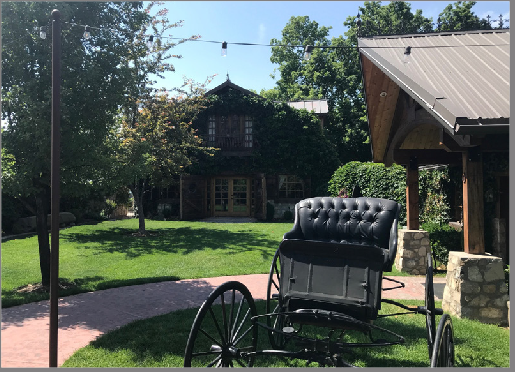 Thursday, July 21, 2022
7:00 AM to 8:15 AM
IEEE Young Professionals Breakfast
Cascade A and B, UVCC, 3rd Floor

A special breakfast will be held in the Cascade A and B, UVCC, 3rd floor for IEEE member attendees who are Young Professionals (http://yp.ieee.org/, https://www.facebook.com/ieeeyp). This is an excellent opportunity for newer industry members to informally discuss radiation effects and to become better acquainted.
Our guest speaker for the Young Professional breakfast will be Anthony (Tony) Sanders of the Electrical Engineering Division at NASA Goddard Space Flight Center, who will be presenting an entertaining talk entitled "From High School Intern to Senior Executive."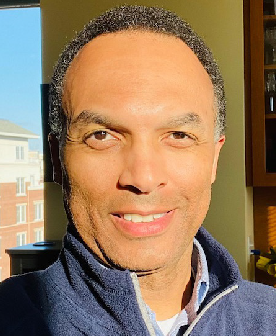 Tony Sanders entered the Senior Executive Service on February 28, 2021 as Chief of the Electrical Engineering Division at NASA's Goddard Space Flight Center, providing leadership for end-to-end electrical engineering capabilities to enable NASA science observations from space.
Prior to that, Tony started his career at NASA in 1986 as a high school intern. He served as an electronics technician while a co-op student supporting several branches in Robotics, Power Systems, and Flight Data Processing Devices. Tony spent much of his career working as a design and test engineer specializing in parts and radiation qualification of microelectronics in support of spaceflight missions such as Hubble
Space Telescope (HST), Lunar Reconnaissance Orbiter (LRO), Sample Analysis at Mars (SAM) Instrument on Mars Curiosity Rover, and Magnetospheric Multiscale (MMS) mission.
He transitioned into management in 2008 as Associate Branch Head of the Flight Data Systems and Radiation Effects Branch, then served as Assistant Chief (2011) and Associate Chief (2013) in the Electrical Engineering Division. In 2015, Tony served as Associate Chief of the Quality and Reliability Division in the Safety and Mission Assurance (SMA) Directorate where he established Goddard's first Quality Engineering Branch and implemented new commodity risk assessment engineers to meet the Goddard Center Director's reorganization goals and initiatives for SMA.
In 2018, Tony worked at NASA Headquarters in the Office of Safety and Mission Assurance where he was matrixed to the Science Mission Directorate, providing technical authority to over 100 science missions as well as served as senior advisor to the NASA Electronic Parts Manager for the Agency.
Tony holds a B.S. in Electrical and Nuclear Engineering from University of Maryland, College Park and a Certificate in Public Leadership from the Brookings Institute, Washington, DC. He is the recipient of the NASA Honor Award for Group Achievement for Detector Development Improvement for NASA 2018, the Robert H. Goddard (RHG) Award for Mentoring in 2016, RHG Award for Supervisory in 2015, and the Agency NASA Equal Employment Opportunity Medal in 2015. He is a member of the IEEE Nuclear and Plasma Sciences Society, American Institute of Aeronautics and Astronautics (AIAA), and lifetime member of the National Society of Black Engineers.
In addition, the Young Professionals breakfast will include individuals representing IEEE, the Nuclear & Plasma Sciences Society (NPSS) Radiation Effects Steering Group, and various NSREC committees for discussions on how to become involved in IEEE NPSS activities. For more information, contact Ted Wilcox, ted.wilcox@nasa.gov.
Note: Tickets are required so check the box for this breakfast when you register for the conference.
Thursday, July 21, 2022
9:00 AM to 3:30 PM
Tour of Park City
On Thursday morning you will meet the tour coordinator and depart from the Provo Marriott at 9:00 AM to experience the Tour of Park City, Utah. We will begin with a guided drive to Bridal Veil Falls for a viewing of the waterfall and continue onward for a short stop at Sundance Resort. After a small walking tour and a stop at the gift shop, we will continue the scenic drive to Park City. We will drive to historic Main Street in Park City and provide commentary along the way. We will also drive in the mountains of deer valley to see the resort and some mountain top views. There will be a stopto do some light walking. We will arrive to Main Street around 12:30 PM. After doing a quick driving tour pointing out all the restaurants and shops, you will have two hours to have lunch and do shopping and sightseeing on your own. There are also plenty of bars to grab a drink as well. We will begin our drive directly back to Provo at 2:30 PM.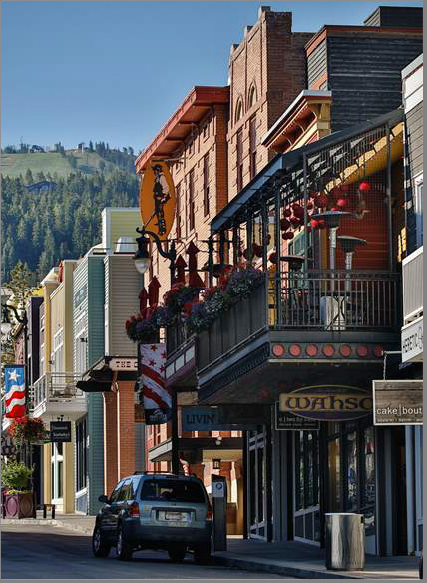 Thursday, July 21, 2022
12:00 PM to 1:15 PM
Women in Engineering Lunch
Cascade A and B, UVCC, 3rd Floor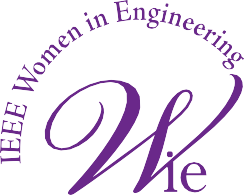 A special lunch will be held in Cascade Rooms A & B, UVCC, 3rd floor for Women in Engineering and is sponsored by the IEEE NPSS society. This event is open to all attendees who are interested in discussing women's issues in engineering and other related career fields. This year's event is on the topic of "Stress, Conflict, and Burnout" This interactive talk examines the stress response, explains how stress and conflict are normal and necessary, and explores ways of managing stress and building resiliency in order to alleviate burnout. The workshop includes a self-assessment, mindfulness practice, and assertiveness tools for better conflict communication. Participants will:
Complete and reflect upon their own work-life stress
Explore ways to manage the stress and mitigate burnout
Earn an assertive response to workplace conflict
Practice a mindful meditation
Note: Tickets are required so check the box for this lunch when you register for the conference.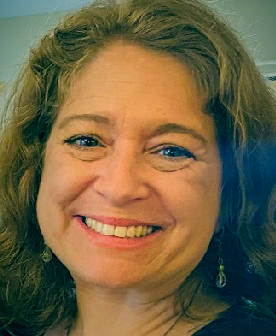 Elisa Vazquez Enriquez (she/her/hers) is a Senior Associate Ombuds at Los Alamos National Laboratory (LANL). With a background in clinical counseling and as an Employee Assistance Program Counselor, Elisa has been a practicing Ombuds since 2011 and is a certified organizational ombuds practitioner (CO-OP®). Elisa enjoys presenting and teaching conflict resolution and communication skills at LANL, the greater New Mexico community, and at national conferences, such as the annual International Ombuds Association conferences and NM Alternative Dispute Resolution Symposiums. While she develops her own workshops, Elisa is also a certified trainer in Crucial Conversations and in Adult Mental Health First Aid. She recently became a certified coach and trainer for the 4 Stages of Psychological Safety and the Mediation Training Institute Conflict Dynamics Profile.
Elisa is a mom to two teens and enjoys hikes with her husband and her two shelter pups. She also enjoys yoga, singing, and eating gourmet food not cooked by her.
For more information, contact Elizabeth Auden, eauden@lanl.gov.
Participation: All participants in the NSREC activities must be conference attendees, registered guests of a conference attendee, registered exhibitors or registered guests of an exhibitor. Any children under 18 years of age must be accompanied by an adult at all times; no children will be allowed to attend any function without this adult supervision.
Cancellation: To encourage advance registration for conference social activities, NSREC will refund all activity fees for conference attendees and/or their companions who, for any reason, are unable to attend the conference as long as that notice is provided as follows. If your plans change after your Activities Registration form is submitted, simply request a refund by notifying ETCic via fax (720-733-2046) or e-mail (etc@etcic.us) by no later than July 5.
Wheelchairs and Strollers: Both wheelchairs and strollers can be stored in the luggage compartment of the buses but please note that you must provide your own personnel to push these devices. Also be aware that not all areas of the companion events are wheelchair and stroller friendly